After a long day of work in the freezer room and a lovely hour-long massage/chiro appointment, Jack and I headed out for January's Supper Club. This month we all converged on a szechuan restaurant for a Chinese New Year family style meal. There was more than enough food to go around and in the spirit of What I Ate Wednesday…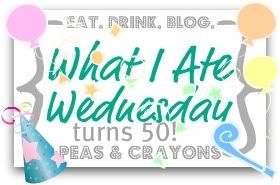 …have a look at the offerings –>
Fish and lamb stew
Scallion pancake
Spicy beef
Szechuan shrimp with crispy rice
Eggplant
Garlic baby bok choy
Spicy tofu
Garlic long beans
Twice baked fish
Spicy gelatin
Baby pork ribs
Sesame balls with red bean paste
Some puff-like thing filled with fruit flavored tapioca
I'm not a huge fan of spicy food so it was hard for me to taste much of anything beyond "hot" after a few bites. Because of this my favorites of the night were probably the fish and the garlic beans, the former because it was the first thing I had (while I still had active taste buds) and the latter because they were salty, non-spicy, and garlicky as all get out. I took the remainders from our table home.
I can't wait to dig into these for leftovers sometime soon. Delicious! In other news today, Jack and I got a Sam's Club membership. The first thing I bought: Aunt Millie's bread, two for $3.28. Considering that most stores sell ONE load of this bread for that price, I only need to buy bread 7 times (14 loaves) over the course of the entire year for this membership to pay for itself in savings. Cool huh? Well everyone, I am off to bed. I need to be at work by 8am tomorrow which means I need to catch the 7:30am shuttle. See you all later! Sleep well.
Questions: Do you like spicy food?
Which dish do you think would have been your fav?