This is going to be a short WIAW post…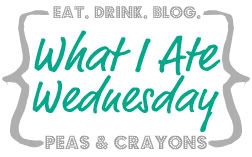 …mostly because this girl got Catching Fire in the mail today from her lovely boyfriend.
I need to get reading!!!
In terms of food, I wasn't super hungry this morning so I downed a tangerine before heading out the door.
My second breakfast came after class in the form of vanilla Chobani. I'll admit I don't particularly like this flavor just because I find it less creamy than the fruit versions.
Seminar was next and after that concluded I was getting hungry again so I had my peanut butter and jelly sandwich with a red delicious apple (the size of my fist, no joke) on the side.
Dinner came early and was scrumptious. I had the rest of my leftover eggplant coconut curry topped with honey roasted peanuts. I also indulged in a mini baked sweet potato casserole thing. Basically I baked my sweet potato, cut it open, slathered the insides with some maple syrup (<—should have used more), and then stuffed it with marshmallows and broiled it on high for a minute or two.
Yummy in my tummy! Later, amidst role play visual aid work I snacked on a banana with Nutella in the middle. Awesome.
As far as fitness goes today I did a 3.75 mile run with a 5 minute cooldown. It was a breeze. I love it when runs are nice and easy peasy and over before you know it. In terms of academics, genetics class was boring and we talked more about our research projects today. I'm still thinking infertility and I actually made some e-mail progress in perhaps picking some committee members.
Now, I'm off to bed to hunker down and start book two of the The Hunger Games trilogy. I am sooooooo excited. Never would have guessed right??
P.S. In case no one has ever told you –>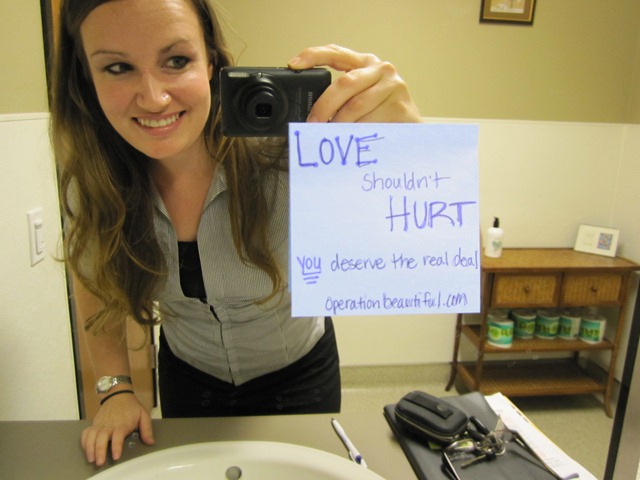 Questions: Have you fallen for The Hunger Games?
Do you like marshmallows on your sweet potatoes?