Friday was a day of decompression for all involved.
As I posted yesterday I ran my first ever five miles and was on a runner's high for the whole day. After my run I made chocolate chocolate chip pancakes and slathered them in peanut butter.
It was a lovely plate of food that amped me up for studying which I did for some hours before snacking on a bowl of orange slices, yogurt, and a peanut-scotch muffin.
Soon after, Mary, my new friend in the apartment complex, invited me to go for a study-break walk around some of the neighboring areas. It was thankfully not too brisk out but just enough that we were both in our winter coats which actually almost matched. It was cute to see. We learned about each other during the walk, all that typical new-friend stuff (I almost said "typical first-date stuff" as an homage to The American President movie that I love), and ended up parting ways at Marsh because she needed to get some groceries. Shortly after I got back to my apartment I laid down for a nap and Joshua arrived to head out to the bars.
We decided to drive downtown because it was dark and cold but even after parking, Joshua and I had to make our way a block and a half to Howl at the Moon. Here we met the second-year birthday girls and company for food and half-priced drinks. The line for the buffet was huge so we jumped in and waited it out. When we got through it and finally found a place to set our things down (the place was so darn crowded there was NO room to do anything) we tried the food.
We had nachos with cheese, chili, tomatoes, and lettuce; celery, carrots, and broccoli with ranch and BBQ for dipping; cocktail BBQ meatballs; chicken bites; jalapeno potato bites; mac and cheese (yummy!!); and chocolate chip cookies. When we had finished we grabbed our first round of drinks: a whiskey sour for him and an amaretto sour for me. The second round of drinks, which we got at 8 and just missed the half-priced special hours, were a tequila moonrise for me and a tequila sunrise for him.
A bit later the party moved to Cadillac Ranch where there were finally seats for all of us. We used this to our advantage and a game of quarters got pretty intense. I wasn't a participant for the majority of the time however I became one of the birthday girl's shooters in the latter third of the rounds because she was busy socializing. Turns out I was actually pretty good at it. Joshua also wasn't involved much until the end until he became the drinker for the girl I was the shooter for. As a matter of fact, Joshua is apparently great at flippy-cup. Who knew?
Other activities at Cadillac Ranch included two bull-rides (both of which I am apparently forbidden from showing you all…sadness) and a lot of dancing. We ladies worked it out on the floor for a while and around 11 Joshua and I headed home. April, one of my first years walked with us to the parking lot. After arriving at home, we ended staying up until 2am talking about this, that, and the other and when we finally went to sleep, I was really tired. I slept until 10am and came out to the living room to find Joshua just waking up on the fouton. After a few moments of contemplation I whipped up a baked French toast for two (recipe tomorrow!). I topped my slice with chai latte protein frosting, maple, and chia.
After brunch, Joshua headed home and I started studying. Metabolism is crazy. There are so many things that can go wrong. One little cofactor doesn't work and you have massive effects downstream. Intellectual disability, lethargy, coma, death…I mean come on! Anyways, there are a ton of technical terms to be learned and it's exhausting. I ended up taking a brief nap and then I worked myself up to heading to the gym where I continued to study. My workout today consisted of a 30 minute elliptical workout followed by two circuits of weights:
V-raises with 10lb dumbbell each hand

Bicep curls with 10lb dumbbell each hand

Standing weighted oblique crunches with a 10lb dumbbell

Dead lifts with 10lb dumbbells

______________________________________________________
Tricep dips under own body weight

Sumo squats with a 10lb dumbbell

Bent-over rows with 10lb dumbbells
I felt great afterwards, nice and strong. I got back to the apartment and needed to refuel so I made myself a nice thick peanut butter and jelly sandwich with a side of cinni-mini crunch and peanut butter/chocolate puffin bowl of cereal with milk.
Yes, I realize I recently mentioned that I never eat cereal with milk, only yogurt, so this may seem like a contradictory snack to be having. However, I think I did it mostly to remind myself why I don't eat cereal with milk. Yes, the pieces got soggy. Yes, I prefer yogurt. Case closed. Studying continued until dinner time, about 7p. I used the spinach tortellini I bought on impulse a bit ago. I paired it with spinach and asiago chicken sausage, corn, goat cheese, and garlic & basil pasta sauce.
I put the goat cheese underneath the hot pasta sauce a la Julie and it made for the creamiest, dreamiest noodle coater EVER. I loved the consistency and the tang. I will be doing this way more often in the future. After dinner I decided to do some work instead of studying. I felt pretty decent in my last run through of all the metabolic conditions I need to remember so I figured I could make some money instead and then do another run through before bed. While working I started watching a Hallmark channel movie called Honeymoon for One. It was alright. Very much a made-for-TV movie but hey, you get what you "pay for". To make up for the mediocrity of the movie, dessert came in two parts: a Reese's s'more and a bowl of death by chocolate and moon pie ice cream.
And now for my super cute way to close this blog post: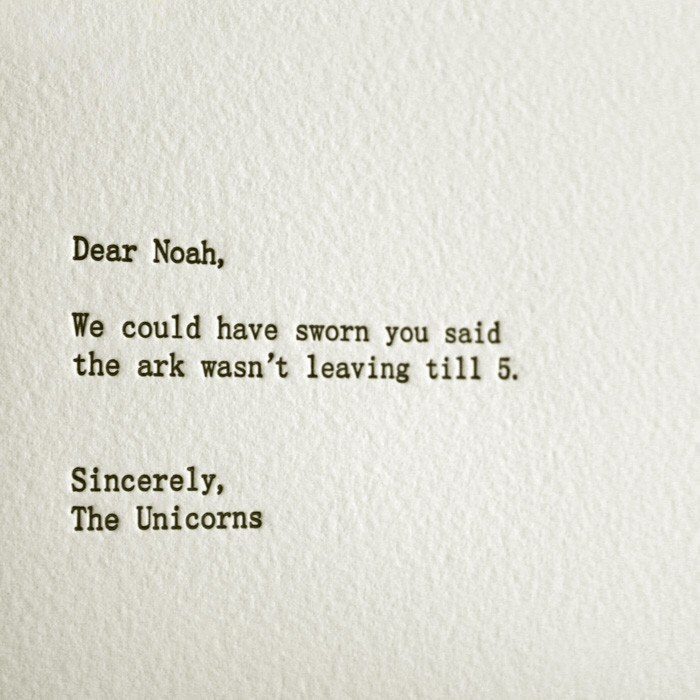 Questions: Have you ever had goat cheese mixed into a marinara based pasta sauce? Do you think tortellini are better than regular pasta?