Yet another Wednesday has come and gone.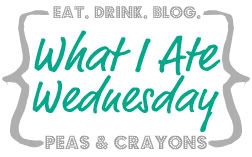 I started the day off with a chocolate protein breakfast cake. I slathered it in homemade walnut butter, maple, flax, and chia. I consumed it on my way to work.
I did more relabeling as the morning went on. It was boring but we found some ways to pass the time. We took some time to make labels.
And we made airplanes and runways out of old labels. Can you tell we're bored?
Yea… Lunch break was a welcome change of pace. I resisted the urge to buy nachos with my co-workers (though I'll admit I am already planning on getting them next week!) and instead ate what I packed. Tuna salad sandwich with swiss cheese and a side of
okra curry leftovers
.
I also ended up with an orange for dessert too keep myself from digging into the massive tray of soft wonderful looking cookies that had somehow made their way to our lab after the departmental seminar two floors up.
Thankfully it did the trick. I was really proud of myself for keeping my eating in check today. When I left work I went to call my patients' parents to get more info on their individual cases. Thankfully I had great luck and I got both of my patient's parents on the first try. They were both very helpful as well, always a blessing. I snacked on an apple as I checked the teratogens hotline mailbox for voicemail (which I'm responsible for attending to for the next three and a half weeks).
What do you know, there was one there! I normally would have been excited about this but it happened to be literally three minutes before I was going to head out. Those plans changed mighty quick. I listened to the voicemail and quickly printed off some resources for the designated exposure: Ativan (generically known as lorazepam). From the research I've done it seems like I can be fairly reassuring so that feels good. I need to run it all by my senior counselor supervisor tomorrow though before I talk to the caller over the phone.
Finally when I did get home (I had to walk because the shuttle was
long
gone) I rehydrated some TVP in some water, soy sauce, worchestershire, sage, garlic, cumin, Italian seasoning, and black pepper to make TVP "sausage" while I worked out. I changed and headed over to the fitness center for an 18 minute each elliptical and stationary bike workout. I read some
SHAPE magazine
and came across their Core Challenge workout and thought to myself that I would try it when I got home. Here are the exercises that I did three times through, each for 60 seconds straight:
Jackknives

Scissors

Straight arm sit ups

Supermans
After I was done, and my abs were on fire fifteen minutes later, I got my dinner making on. I heated up some olive oil to sauté garlic and onions. I then added the TVP "sausage" to fry up and then threw in chopped spinach to wilt. I added that to a bowl of bowtie pasta and some broccoli (random craving today) and tossed the whole thing with some tomato pasta sauce mixed with a tablespoon of sour cream. Then came the shower of parmesan cheese.
It was a great bowl. I was very happy. I ate it while reading my teratogens articles and half watching some trash TV (read: Couples Therapy on VH1). A bit later I grabbed dessert for a break from drug research and I ate the remaining little bits of chocolate frozen yogurt right out of the carton with a crushed Oreo, some Reese's pieces and some chocolate sauce and whipped cream. It felt soooooo sinful to eat it out of the carton but soooooo right.
Now I'm going to finish icing my shins and looking over my 8am class notes in preparation for our quiz on Friday. Have a lovely night and sleep well world. Tomorrow starts the latter half of the week. Can you believe it's already almost Thursday!?!
Question: Do you think ice cream tastes better out of the carton versus a bowl?